R & H Roofing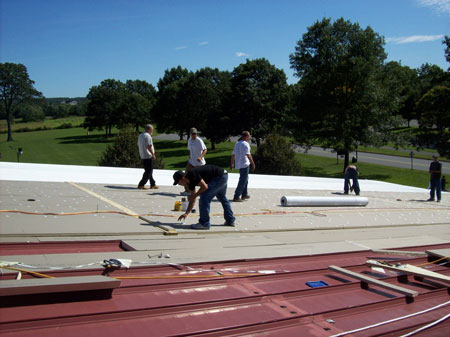 For commercial, industrial and residential roofing systems you can count on, there's no one better in the business than R & H Roofing. With an unparalleled level of expertise and top-tier products from industry-best brands, we offer new roofing, roof repairs and roof evaluations for your complete peace of mind. Call us today for a free consultation!
Unparalleled Roofing Expertise for Springfield, MA
Making an investment in new roofing is a serious decision and one that needs to be backed by the best products, the right price and, above all, experts who can deliver a product that offers you the maximum return on that investment. At R & H Roofing, we strive to make all of this standard practice for our customers, while going the extra mile to ensure you've got peace of mind right alongside your expertly-installed roof. You won't find another roofing company for Springfield, MA with an owner whose phone is always on, waiting to take your call, or a company that offers you free consultations and written proposals right from the get-go. It's things like these that have led R & H Roofing to establish a reputation for excellence that stretches back to the 1980s.
The partners and roofing experts at R & H Roofing approach every roofing job with more than 70 years of experience behind them. Moreover, that tenure spans all types of roofing systems in the commercial, industrial and residential fields. You won't find more experienced roofing contractors for Springfield, MA anywhere else! We take the time to work with you to determine which roof is right for your building, what the timeline and costs look like, and how to best proceed with the work to keep everything on time and within budget. We invite you to see for yourself the level of excellence we bring to the table—call us today for a consultation on your residential, commercial or industrial roof.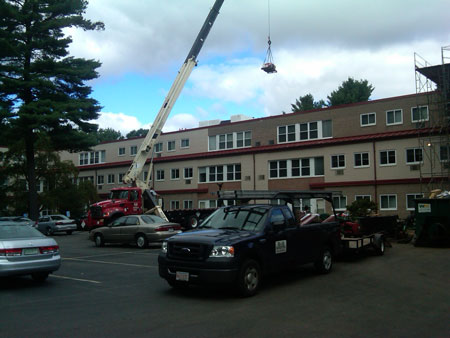 We're members of the Associate Subcontractors of Massachusetts, as well as the Northeast Roofing Contractors Association.
We're a licensed home improvement contractor (#105948).
We're your certified construction supervisor (#CS42781).
We're a licensed major contractor (#900489), allowing us to work in both commercial and industrial capacities.
For custom metalwork, we're certified Master Sheet Metal workers (#552).
Get a Free Consultation and Quote
Before you choose any other roofing company, contact us for a free consultation and quote. You won't find more experienced professionals and a higher caliber of work anywhere else.
Areas Served
Proudly installing commercial and industrial roofing to the Northeast including the following areas:
Easthampton, MA
Springfield, MA
Pittsfield, MA
Greenfield, MA
Worcester, MA
Hampden County, MA
Northampton, MA
Granby, MA
South Hadley, MA
Florence, MA
Leeds, MA
Hampshire County, MA
Southampton, MA
Holyoke, MA
Chesterfield, MA
Chicopee, MA
Whately, MA
Russell, MA
Amherst, MA
North Amherst, MA
West Springfield, MA
Woronoco, MA
Home Improvement Contractor – # 105948
Construction Supervisor – # CS114097
Major Contractor – # 900489
Master Sheet Metal – # 552