Making a good investment in your roof means choosing the right type of roofing system, provided by brand names you can trust and installed by experts who know what they're doing. At R & H Roofing, we're your local experts in all types of roofing, and we take pride in helping our customers realize the right system for their needs. Whether it's simple asphalt shingle for your home or rubber roofing for Springfield, MA for your business, we're here to lend our insight and leverage best-in-class brands: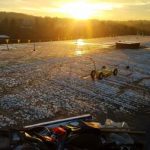 EPDM Systems:
Also known as rubber roofing or single ply roofing, EPDM is the leading choice in the industry for commercial roofing. Its overall low maintenance requirements and ease of repairs make it a cost-effective and appealing choice over the long term. We carry some of the best names in EPDM roofing for Springfield, MA, including JM, Firestone and Carlisle SynTec.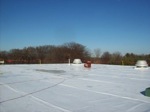 TPO Systems
Thermoplastic single-ply roofing (TPO) assists businesses in maintaining a high level of energy efficiency, while also maintaining superior resilience. This lightweight, resilient roofing option comes in a variety of brand name options, including JM, Firestone and Carlisle SynTec.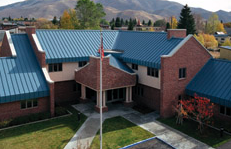 Metal Roofing Systems
We're well-versed in the installation of metal roofing for Springfield, MA—specifically when it comes to standing-seam metal roofing. This is sustainable, long-lasting and environmentally-friendly option that gives owners a full return on investment throughout the years. We offer metal roofing from UNA-CLAD, ATAS, MBCI and The Garland Company.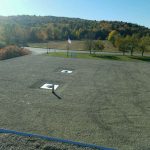 BUR Tar and Gravel Systems
BUR—short for 'built-up roofing'—is also referred to as modified bitumen. This type of roofing is highly resistant to water and the weather, making it exceptional for our seasonally-inclined region. We offer BUR and gravel systems from JM, Firestone, The Garland Company, Siplast and Tremco.
PVC
PVC systems can withstand heat, wind, rain, changes in temperatures and contaminants to a tremendous degree and are widely applicable throughout commercial and industrial industries. We leverage brands such as JM, Carlisle SynTec, Durolast and Fibertite to give our customers maximum value and reliability.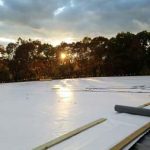 Asphalt Shingles
Most commonly used on most residential homes, asphalt shingles are a cost-effective, highly resilient way to protect your structure from all types of elements. Our high-end systems from Certainteed and GAF help you get the full value of your investment over the years.
For more information about any of the roofing systems we offer or to inquire about the brand name supplies we partner with, call us today at 413-527-9378.